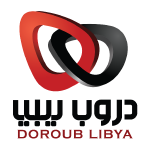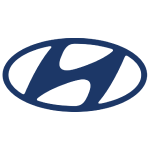 Doroub Libya Company is one of the commercial companies affiliated with the Aletah Group, and it is the official agent for Hyundai cars in Libya, and Doroub Libya Company also provides after-sales services through maintenance centers, with the provision of original spare parts.
The company was established to play a role in the movement of the Libyan economy and the needs of the market in terms of transportation and its needs and after-sales services, and the company is working to expand its commercial and service activities in this regard
Company principle (employment)
In Doroub Libya we work on the use of human resources by attracting distinguished employees and selecting highly skilled trainees, as well as following up the organizational culture of the administration and always ensuring compliance with labor laws and state laws and legislation in dealing with all parties, whether individuals or institutions.. The company conducts research and development operations for its business and always creates a new scope
And Doroub Libya gained confidence in the Libyan market from individuals, institutions and public bodies from its dealings and commitment to public channels in its contracts and its provision of services.
This gave its management the confidence of the manufacturer, which enabled it to be the agent of Korean Hyundai Motor cars in Libya. The company works within the (Aletah Group) to provide the market needs and ensure the supply of goods appropriate to the specifications of the Libyan environment.
Since its establishment, the company has been looking for success factors by providing specialized services to individuals and institutions in all parts of Libya, based on Libyan laws and legislations.. It also takes into account the environmental standards and specifications for importing market requirements.
Main branch
 Main branch : heavy transport road – Misurata,Libya
Phone : 0915057200